GivePower 2020:
A Year Like No Other
Give Power Foundation
It is in moments of adversity that we often discover true greatness. At GivePower, our team's creativity, resourcefulness, and drive to serve others prevailed in the face of the challenges of 2020. We are honored to share that GivePower expanded its impact in 2020 and is now bringing solar-powered solutions and clean water to more than 500,000 people in 19 different countries at a time when global demand for these life-saving resources is rising.
It's never been easier to make an impact on those who need it most, and your organization! Become a GivePartner and enjoy the benefits of a readymade corporate social responsibility program.
Give Back?
Of Course We Do And You'll Love Being a Part of it Too...
For every install we complete we provide solar energy solutions to developing regions that need them most. We are more than proud to be a part of the GivePartner Initiative creating a HUGE impact. Just $20 can provide access to clean water to SOMEONE IN NEED for up to 20 years!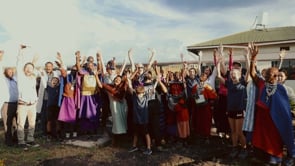 © 2021 Evergreen Solar Solutions. | A SunPower Independent Authorized Dealer.
Privacy Policy  |  Terms of Service | CCPA – WE DO NOT SELL YOUR PERSONAL INFORMATION